Triple-Peptide Wrinkle Repair Serum
A powerhouse blend of three peptides for reducing the look of wrinkles and signs of aging skin. Triple-Peptide Wrinkle Repair Serum is an injection-free cosmetic alternative for smoothing facial lines on the forehead and around the eyes, nose, and mouth. The product contains a combination of three advanced naturally derived ingredients obtained from around the world.
Matrixyl® (palmitoyl pentapeptide-4 or palmitoyl pentapeptide-3 (old name)), is a patented ingredient from France that has shown to decrease the look of wrinkle depth up to 68%!
Argireline® (acetyl hexapeptide-8 or acetyl hexapeptide-3 (old name)) is a trademarked ingredient from Spain which has been shown to smooth expression lines.
Replexium® is a new, patented innovative dual peptide (Acetyl Tetrapeptide-11 (and) Acetyl Tetrapeptide- 9) from BASF  for the improvement of the visible signs of aging. Replexium® demonstrates quick efficacy by reducing the appearance of wrinkles and provides skin firming benefits within three weeks.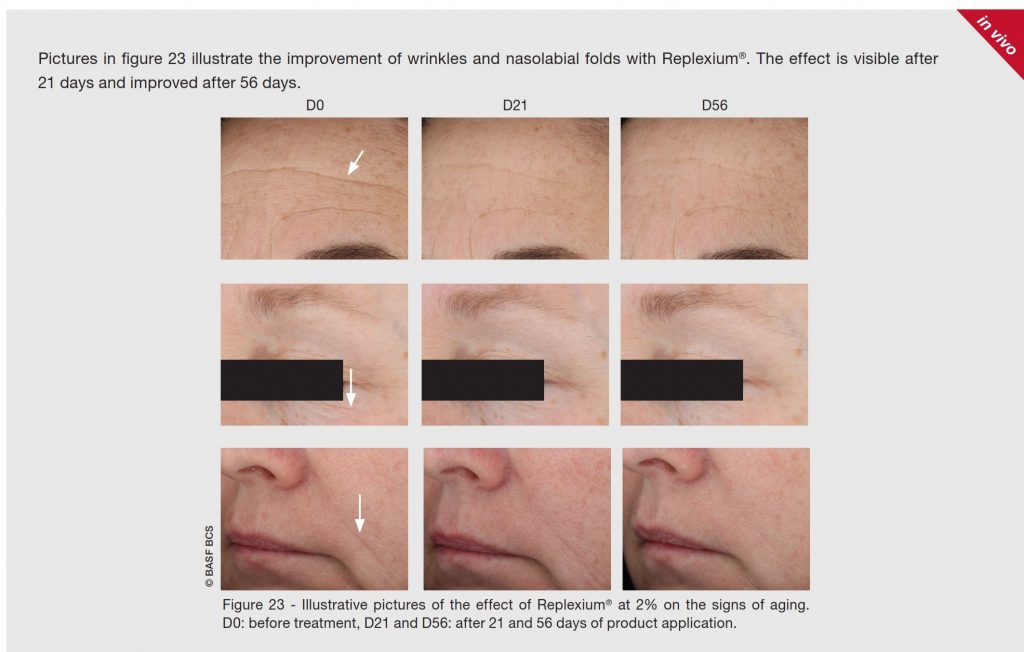 Detailed information about Matrixyl®, Argireline®, and Replexium® is available upon request.
Triple-Peptide Wrinkle Repair Serum will give you more youthful looking skin without irritation, needles, or surgery.
Learn more about our high-potency ingredients including Peptide that we offer for private label dropper serums.