Triple-Force Age-Defying Glow Serum
Triple-Force Age-Defying Glow Serum reduces the appearance of wrinkles, brightens skin, and evens skin tone safely and naturally. At the same time, the product is hydrating with a light, pleasant skin feel, factors sure to make it popular with your customers.
A Glow or Radiance product combines both anti-aging ingredients and skin brightening ingredients to achieve a more radiant, luminous, youthful looking skin.
A decade ago, anti-aging products were concentrated mainly on achieving the reduction of wrinkles. Today, in addition to wrinkle reduction, there is also a significant focus on skin brightening and an evener skin tone for achieving a more youthful look.
Triple-Force Age-Defying Glow Serum combines the anti-aging benefits of the trademarked French-derived ingredient Matrixyl®*  with the skin brightening benefits of Fision™** Active White.  The result is an advanced serum for achieving radiant, glowing skin and a more youthful appearance.
Matrixyl®, a patented ingredient from France that has shown to decrease the look of wrinkle depth up to 68%! The study also demonstrated the positive, measurable effects of Matrixyl® for reducing the appearance of wrinkle volume, wrinkle density, wrinkle depth and surface area of deep wrinkles.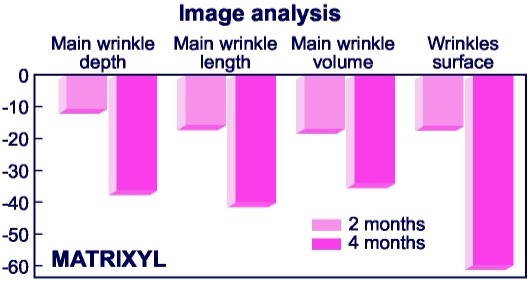 Fision™ Active White consists of a combination of hydrolyzed oat protein, ethyl ascorbic acid (stabilized vitamin C) and alpha-arbutin, The ingredient functions to even skin tone for a healthier-looking complexion, visibly brightens skin in four weeks, and reduces dull appearance for brighter-looking skin.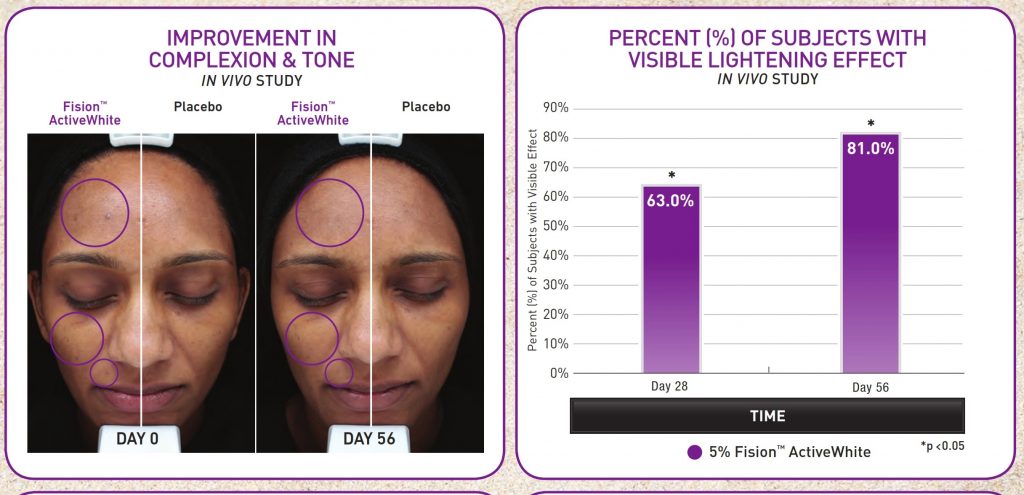 Learn more about our high-potency ingredients we offer for private label dropper serums.