Scalp Lotion with Stimucap®
Scalp Lotion with Stimucap®* helps control hair loss and provides the optimum environment for new hair as it emerges from the scalp.
Scalp Lotion with Stimucap®* is a breakthrough  formula for thinning hair and controlling hair loss. 
guaranteed results in just 60 days

fuller, thicker, stronger hair

for men and women

safe and easy to use

100% drug free

Key clinical ingredient information.
Real Hair Results You Can See:
Clinical studies on Stimucap®*, one of the key ingredients, gave results which can be seen and measured. These photos are taken from the clinical information sheet provided by the Italian manufacturer of the ingredient (available upon request)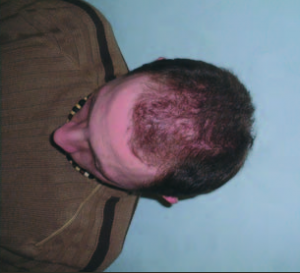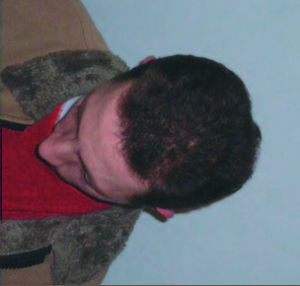 The studies for Stimucap®* show that (at a 3% concentration) it compares very favorably with the hair growth properties of Minoxidil without any irritation or side effects. But, as this ingredient has not been evaluated by the FDA  one can only make the claim that the product is for 'thicker, fuller hair'.  
Aside from the key Stimucap®* ingredient there is a unique combination of ingredients which all have references for promoting thicker, fuller-looking hair.
We also highlight the addition of Apple Stem Cell Extract and Cayenne Pepper Extract to the product for revitalizing and nourishing dormant hair follicles, preparing them for the body's natural regrowth cycle. This provide the optimum environment for the new hair as it emerges from the scalp.
Scalp Lotion with Stimucap®* combines Stimucap with other naturally-derived ingredients to give truly amazing results!
* Stimucap® is a trademark of Kalichem Italia s.r.l